Utero-vaginal Prolapse, Cystocele & Rectocele
Uterine Prolapse is the condition where the pelvic floor muscles become too weak to support the uterus, resulting in the uterus descending into the vagina. It mostly affects women whose pelvic tissues have weakened because of childbirth and menopause. The loss of estrogen and repeated straining of the pelvis eventually result in a prolapse. Treatment is usually not needed for mild cases. However, when the condition is more severe and lifestyle is affected, surgical repair will be required by your Singapore gynaecologist.
Uterine Prolapse Symptoms
Sensation of heaviness or pulling in the pelvis
Vaginal laxity and decreased vaginal tone during intercourse
Urinary leakage, retention of urine or bladder infections
Difficulties with bowel movement
Abnormal protrusion from the vagina
Lower back pain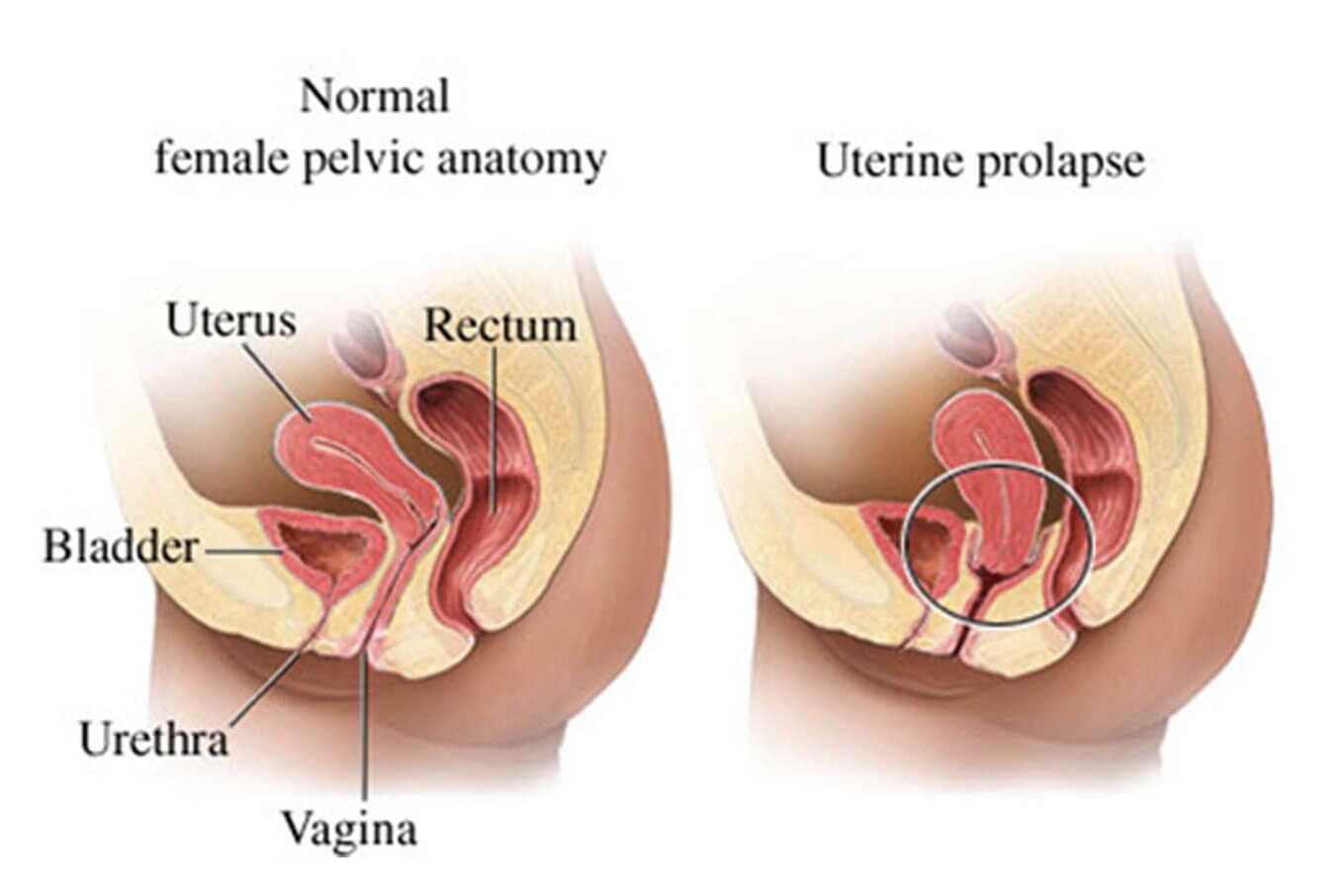 A cystocele occurs when there is a weakness of the tissue between the bladder and vagina resulting in the bladder bulging into the anterior vaginal wall. In mild cases, it can be managed conservatively but when it becomes symptomatic or the cystocele is severe, then surgical repair is warranted.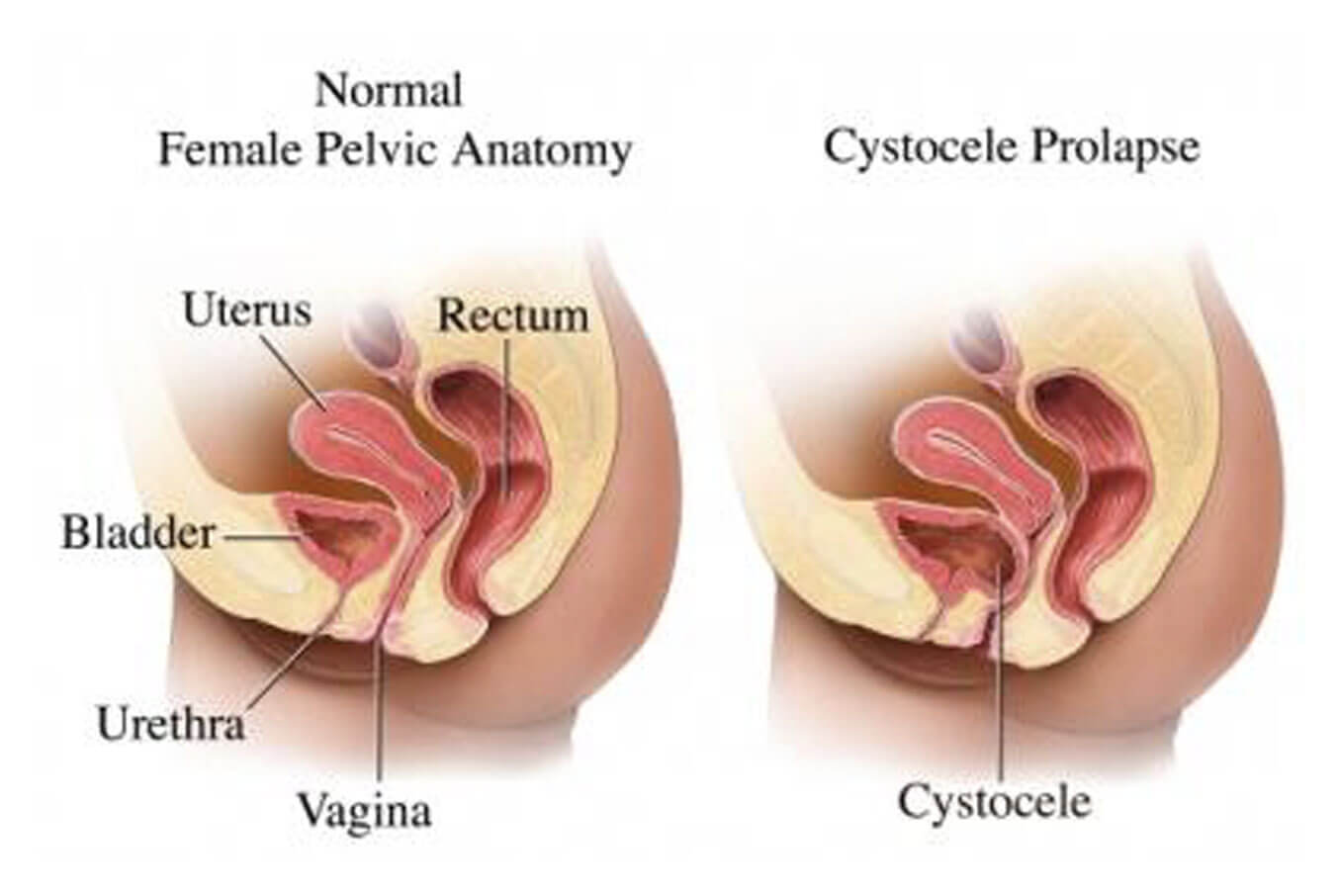 In a rectocele, defect in the tissue between the rectum and the posterior vaginal wall leads to bulging of the rectum into the vagina. Mild rectoceles do not require surgery but if the rectocele worsens and becomes bothersome or increases in severity, then surgery to repair the rectocele is usually the best form of treatment.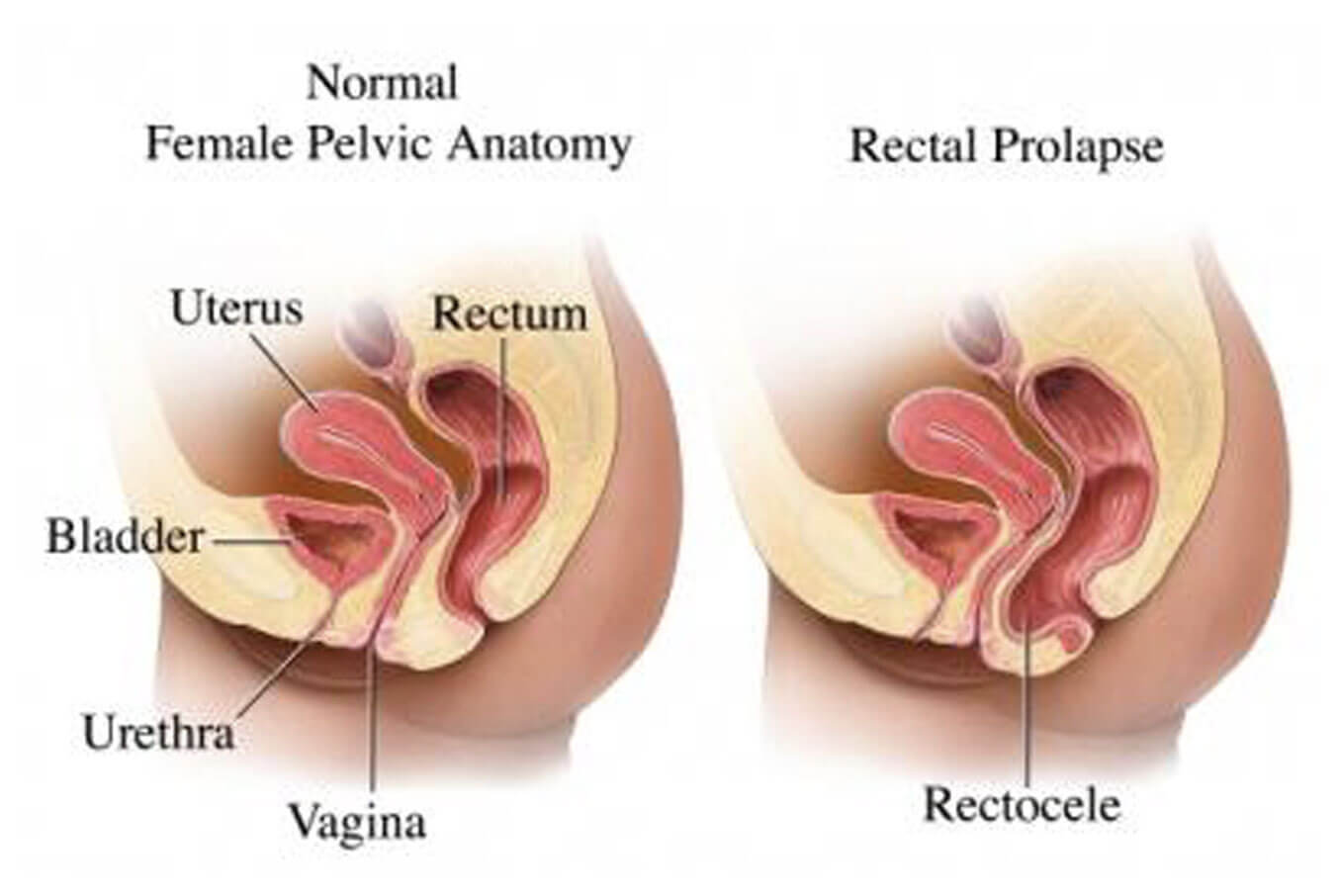 Uterine Prolapse Treatment
Both urinary incontinence and uterine prolapse can bring about distress and interruption of lifestyle. Depending on the severity, these conditions can be treated through surgery or non-surgically.
Ring Pessary
For patients who are unfit for surgery, a ring pessary can be fitted into the vagina to support the pelvic floor tissue. This pessary has to be changed regularly every few months. Kegel exercises, also known as pelvic floor exercises, can be done to strengthen the muscles around the area.
Urogynaecological surgeries that we perform to treat uterine prolapse, cystoceles and rectoceles include vaginal hysterectomy, pelvic floor repair (with or without a mesh), sacrospinous fixation and sacrocolpopexy.
In addition, we also provide diagnostic tests and treatment for women with other related conditions like overactive bladder (passing urine too frequently), voiding dysfunction (difficulty in passing urine), recurrent urinary tract infections and other urinary symptoms e.g. pain when passing urine, blood in the urine, bed-wetting.